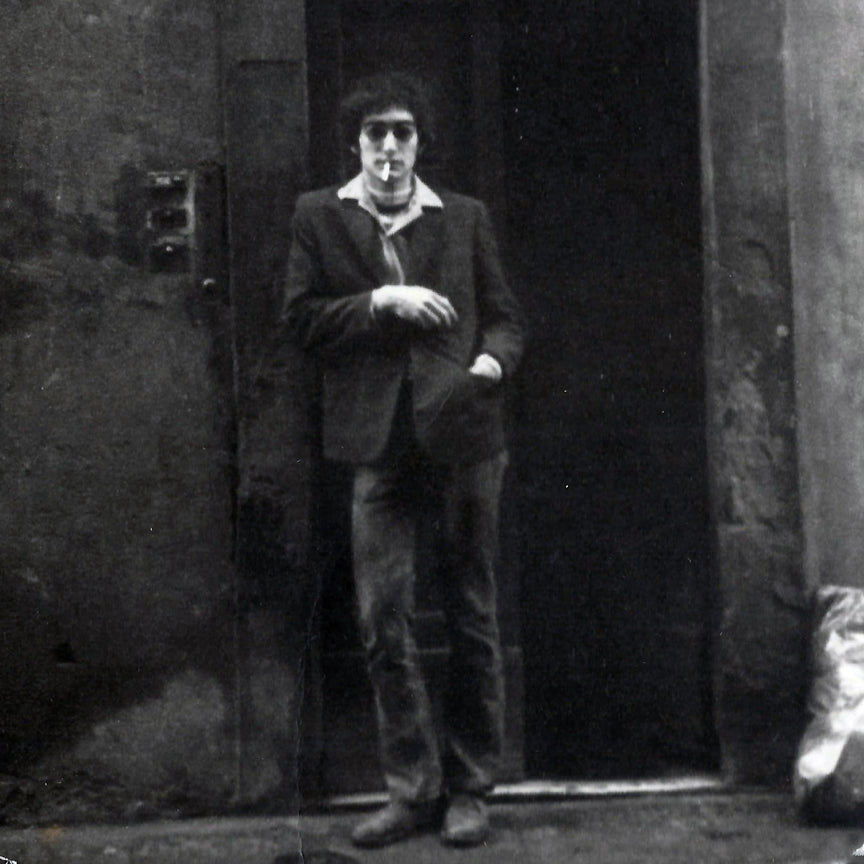 73'-77' | Etchings
In 1970, as a student in Florence, Griffit exhibited for the first time in Switzerland, together with other students from the academy. He returned to Israel in 1972 and held his first solo exhibition in April 1973 at the Old Jaffa Gallery.
Gazith magazine wrote: "Using the techniques of silkscreen printing and aquatint and cold needle etching, these prints, displayed in Griffit's solo exhibition, testify to the authenticity of his artistic conception, which aims to create a human experience by means of etchings of various kinds. It seems that his intention was to tell a "human story," to which he gives sharp expression based on various associations and graphic compositions. The later are built on deliberate shapes that impose on the figures, but leave them breathing space. In some parts of the series he evokes nightmares from Kafka's literary world. His deliberate artistic arrangement and mastery of translating feelings and events into artistic compositions in delicate and gradual transitions between dark and light give depth to his prints and is certainly visible in his later paintings."
Griffit enjoyed success following the first exhibition and was invited to participate in graphic art biennials in Europe throughout the 1970s. About six months after his first exhibition, the Yom Kippur War broke out. In the wake of the war, Griffit stopped creating etchings and switched to silkscreen printing and experimenting with photoengraving techniques. The engraving process is sometimes divided into three parts – the drawing that you want to transfer to the print, the engraving on the various color plates, and then the printing itself.